Making your own floral bath bombs is a great school holiday activity, and the icing on the cake? Your kinds will actually want to get in the bath!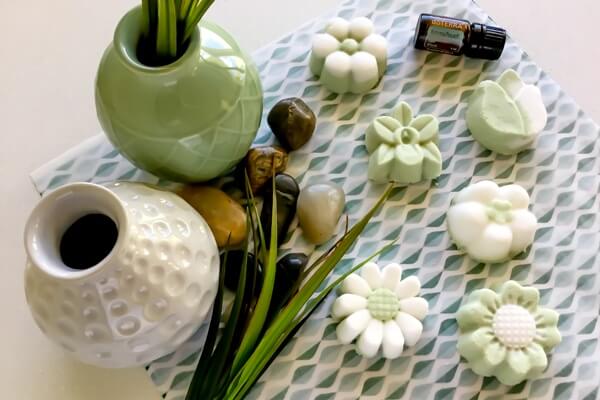 How to Make Floral Bath Bombs
What you need
140g Bi-carb soda (Baking Soda)
70g Citric Acid
4 tsp (20ml) Carrier Oil*
10-20 Drops Essential Oil or Fragrance Oil
Food Coloring* (optional)
Mouldtastic Mix & Press Value Pack silicone mould set
Mixing Bowl and Spoon
Wearing gloves is recommended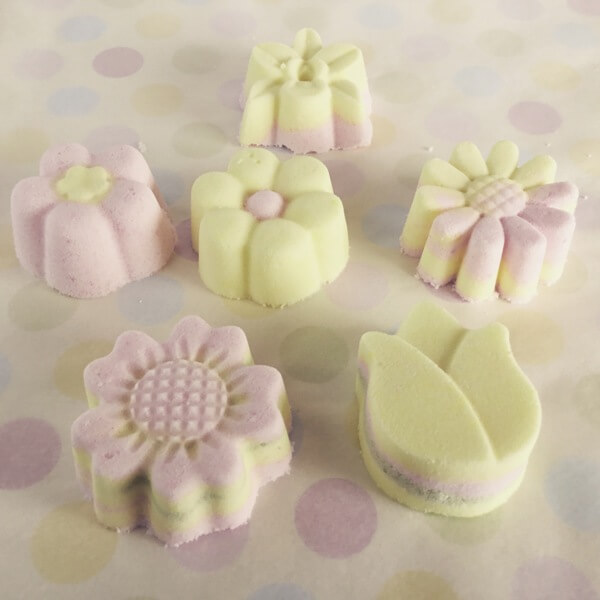 Method
Sift the bi-carb soda and citric acid into a bowl and mix well. Add the carrier oil, essential/fragrance oils and coloring (if using).
Remember liquid food coloring is moisture so take it easy. Excess moisture will cause your mixture to fizz and puff up and your bath bombs will be ruined.
Use your hands to combine the mixture, rubbing it between your fingers to evenly disperse the wet ingredients. You'll know your mixture is ready when it sticks together/packs down and can keep its shape. It will still look kind of dry, but if you take a handful of the mixture and squeeze it, it should pack easily into a ball. If your mixture is too dry add a few more drops of carrier oil and mix again.
Once you get the correct consistency, begin to fill your moulds, pushing down the mixture into the mould and compacting it into place. Compaction is an important step as it may mean the difference between hard or crumbly bath bombs once they are dry. When using silicone moulds however, be sure not to push down so hard that the mould becomes misshapen.
Set the bath bombs aside to air dry for 24-72 hours. When sufficiently dry, your bath bombs should release from your mould fairly easily, if they are still wet, they will not fall out with ease.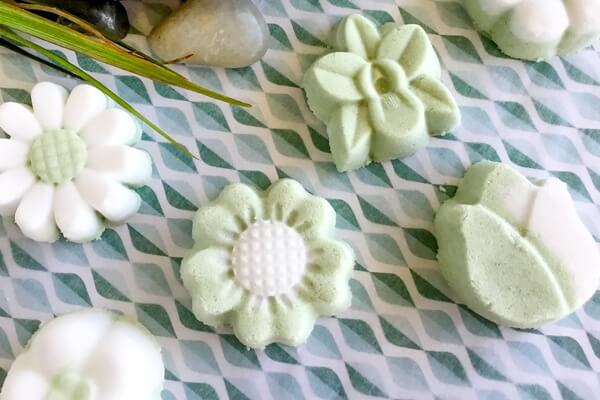 Directions for Use
Drop 2-3 bath bombs into a bath, or one into a bucket of water or foot spa for a foot soak.
Caution: Due to the use of oil your bath tub may become slippery – take care!
Store your bath bombs in a plastic zip-lock bag or air-tight container to protect them from moisture.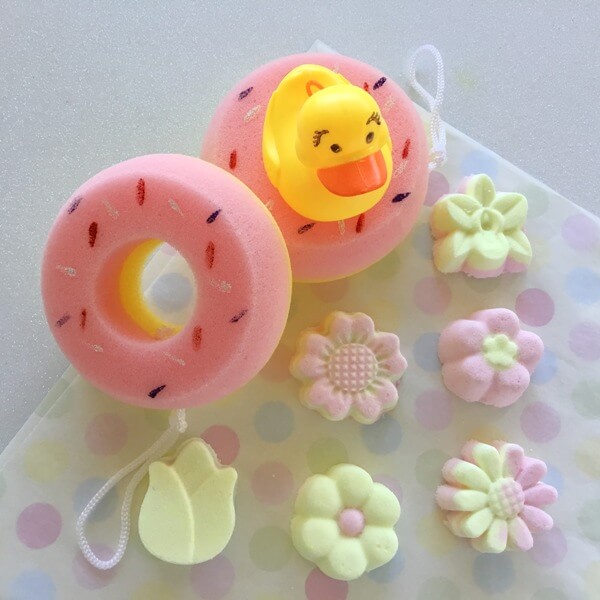 Notes
*Carrier Oil
As this recipe uses essential oils, we have included a carrier oil for dilution purposes. Essential oils should always be diluted, especially in the bath (where they have access to all sorts of nooks and crannies they might not ordinarily have).
Common carrier oils include fractionated or liquid coconut oil (MCT), jojoba oil, sweet almond oil (beware of nut allergies if you are giving these bath salt cakes as a gift), grapeseed oil, avocado oil, and the list goes on.
*Food Colouring
We used Queen Natural Extracts for Colouring Food and Drinks
Troubleshooting
If humidity is high at the time you make your bath bombs, consider drying your bath bombs in the oven on the lowest setting with the fan on for an hour or so.
Store them immediately in a zip-lock bag or air-tight container.
Try Some Different Moulds
Looking for some inspiration? Try using some other moulds from our small single-cavity mould collection or make a bigger bath bomb from our single cavity rose mould.