Moisturising lotion bars are a great way to hydrate dry skin areas such as elbows and heels, but you can take your favourite lotion bar recipe to a whole other level when you mould it into beautiful flower shapes like these floral lotion bars.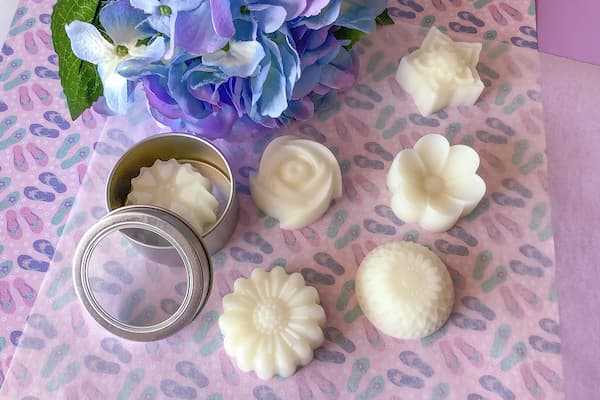 How to Make Floral Lotion Bars
You will need 80g of your favourite lotion bar recipe to make floral lotion bars or alternatively, you can use our recipe below.
What You Need
25g Shea Butter
20g Beeswax Pellets
35g Refined Coconut Oil (has a reduced coconut smell)
40-80

drops of essential oil

(optional)
Mouldtastic Melt and Pour Value Pack silicone mould set
Small glass measuring jug and disposable spoon
Tray and non-stick baking paper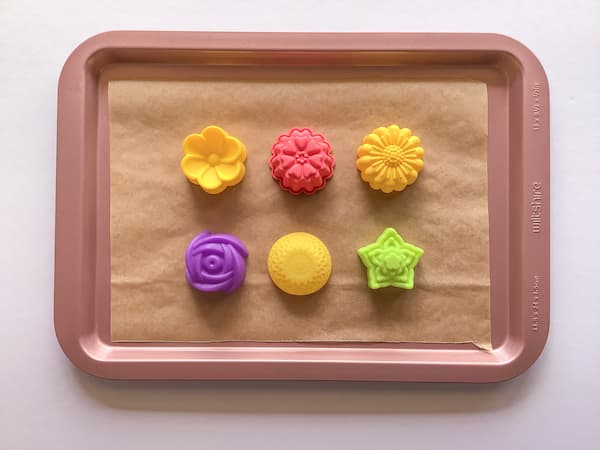 Method
Lay out your silicone moulds on a piece of non-stick baking paper on an oven tray.
Add the beeswax, coconut oil and shea butter to a small glass measuring jug and melt in the microwave in 30 second increments (alternatively you can use a double boiler).
Once melted, set aside to cool for two to three minutes before adding the essential oils. Stir well and pour into each mould. Stop about 2mm from the top of the mould (you can top it up later if you have left overs).
Allow to cool at room temperature then remove from mould. Set aside to set for a further 24 hours to fully harden.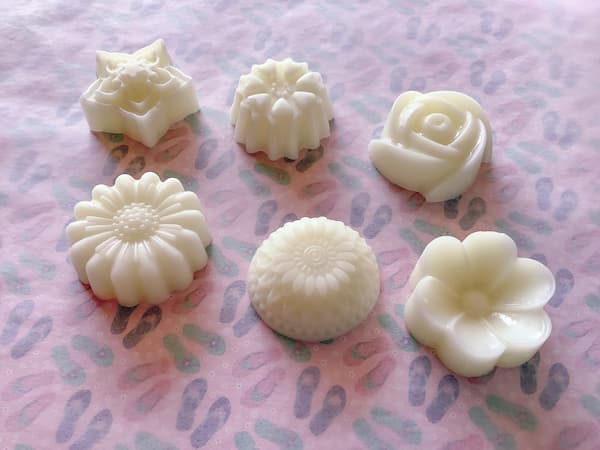 Cleaning Up
Do not pour excess lotion bar mix down the sink as it may clog your pipes. Wipe your glass measuring jug clean with a paper towel and then wash with warm soapy water or in the dishwasher.
Directions for Use
Hold your lotion bar in your hand until your body heat begins to warm up the bar, and then rub onto your skin where needed.
Store your lotion bar in a soap holder or metal canister between uses.