These bunny rabbit melt and pour soap bars are super cute and make great Easter treats. Hide them in the garden with your eggs or use them as a non-chocolate Easter gift alternative.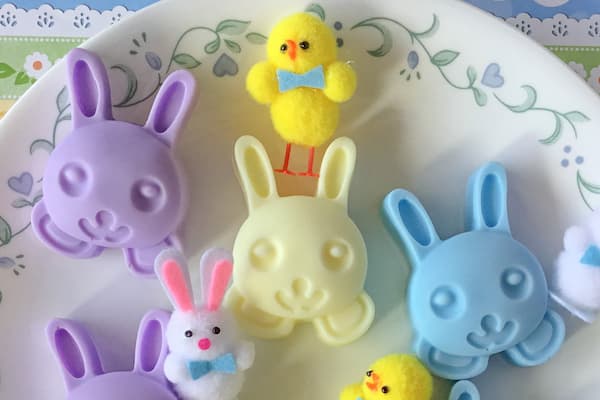 This recipe has been adapted from Essential Oil Creative.
The content and images are copyright by SamanthaMcCracken.com and have been used with permission.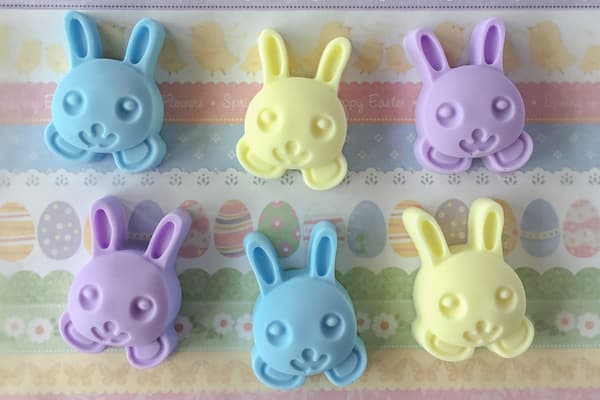 How to Make Bunny Rabbit Melt and Pour Soap Bars
What You Need
300g Melt and Pour Soap Base (+ 5-10% for wastage)
Soap Colouring
Soap Fragrance or Essential Oils
Rubbing Alcohol or Vodka in a Spray Bottle
Mouldtastic Bunnies Silicone Mould
Method
Weigh out your soap base and cut it up into small cubes (NOTE: You may want to add up to 5% for wastage depending on the size of the jug you are using).
300g is enough to fill all six mould cavities. Each cavity holds 50g of soap.
To use three different colours and scents as we have done, divide your soap into three 100g lots and colour and scent each lot separately to fill two bunny cavities (50g each).
Melt your soap base as per the instructions. Add the soap colour and soap scent if applicable and mix well.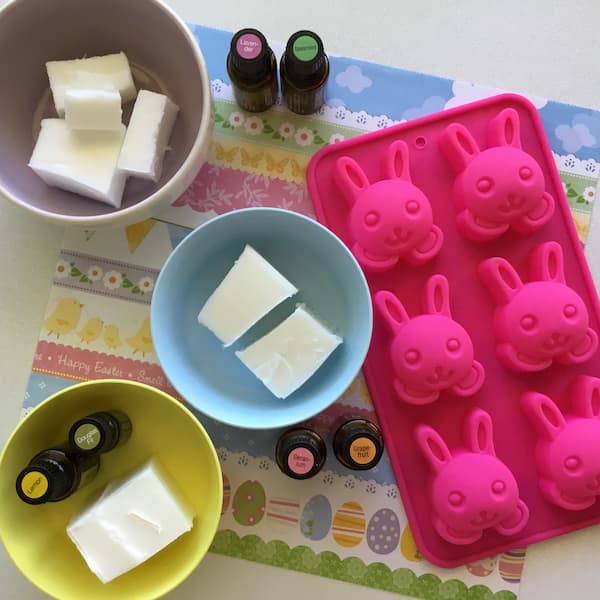 Carefully pour your soap base into each cavity. Bringing the pouring spout down to touch the edge of the cavity so the soap runs down the wall of the cavity and slowly fills it will limit air bubbles in your soap.
Spray the surface of the soap with alcohol to get rid of surface bubbles.
Let the soap set for 24hrs and then peel back the silicone mould to release the soap.
Your soap is now ready for immediate use, or you can add one to a cellophane bag tied up with a pretty ribbon to give as a gift.